Our goal is to celebrate the action, fun and excitement of the boxing and
kick boxing world and to create a personalized work out regime to reshape
your body and mind like you've never imagined!
Whether you want to become a recreational boxer, a competitive boxer or
are a martial arts enthusiast, Fighting Fitness is your source for instruction,
events and merchandise to help you explore these proud fighting
traditions.
So, keep your hands up and your chin down! When the bell sounds you will
start your journey towards better physical fitness, greater self-confidence
and a sense of accomplishment that you won't find on your gym's treadmill!

*We offer small group exercise classes of typically 8-12 participants.
All of our classes are appropriate for any fitness level, even if you have
never exercised.

*We are not a "Boot Camp" type facility, meaning that if you can't keep up
we won't jump in your face and start screaming.

Our thoughts on training is that we know you will get there and we are
here to help you.

Simply stated our mission is to make you get the results you want.



*All classes taught by Certified Boxing Coaches

*Learn the same workouts as our amatures and proffessional athletes.

*Classes are designed for men and women. Boxing is a genderless sport. The training is the same.

*Give us 30 days & we will make you a champion for life.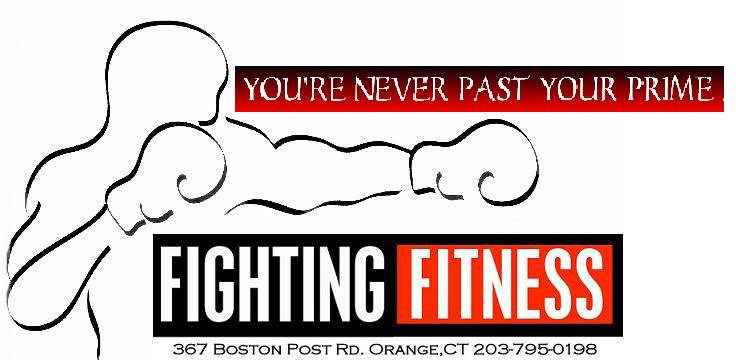 Fighting Fitness Performance Center is a
private personal fitness facility located in Orange, Connecticut @ 367 Boston
Post Rd.